Collaboration in the Chaos
In the current world climate, collaboration has been a paramount focal point.
We all understand by now that collaboration is what propels our team forward. It is what brings our specialized skill sets together to supply our own expertise to the project. When we are working together toward a common goal, our team collaboration provides us with a stronger sense of purpose; it is mutually beneficial to our team and our clients.
Collaborating has changed a bit in the last few months because sitting in an office space together for a team discussion has been removed from the table, both literally and figuratively.
In this new world, we have been expected to continue making progress.
As it was previously stated, collaboration is what propels our team forward, so we would like to share with you the two ways that we collaborate on a daily basis. It may work for your team too, or if you are a prospective client, provide some insight into our process and what you can expect when collaborating with us.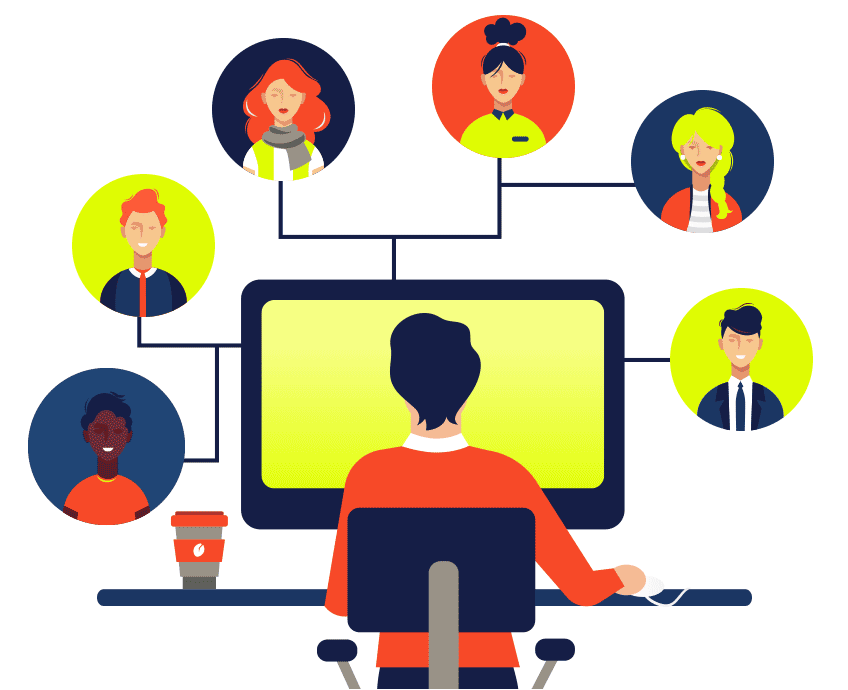 First

– we strongly believe in collaborative software. Our team has utilized quite a few until we discovered the one that works for us. From Skype to Slack to Spark to Trello to GotoMeeting to a handful of others, we've employed many over the years before we settled on the Cisco WebEx Suite which includes Teams and Meetings. With this, we are always connected, always part of the collective conversation. Through Teams we can chat in groups or individually, and with apps on our mobile devices we do not miss notifications. We schedule and facilitate all of our calls, whether voice or video, with clients through Meetings.

The system we have developed connects us even when in-person connection is impossible

. It keeps a record for us to refer back to when working on projects and ultimately maintains organization within our organization.



Second

– we might be lost without a

shared drive

. The ability to collaborate within documents themselves, whether we are creating a beginning outline or a final presentation,

whether we are editing an event budget sheet or sharing event photos

, is

invaluable

. With this we possess the ability to share progress with clients and we always welcome their commentary within these documents, spreadsheets, and presentations. There is

no digging through email messages and piecing items together

; our teamwork and client feedback can all be found in a singular space.
With all of that being said, at the end of the day what is most important is that you find a solution that fits your needs. We are more than happy to strategize with you, however for technological implementation we recommend Greydex. They provide assistance with network, phone systems, collaboration tools, meeting rooms, virtual signage, and so much more. Visit them here.